Resume Reviewing and Writing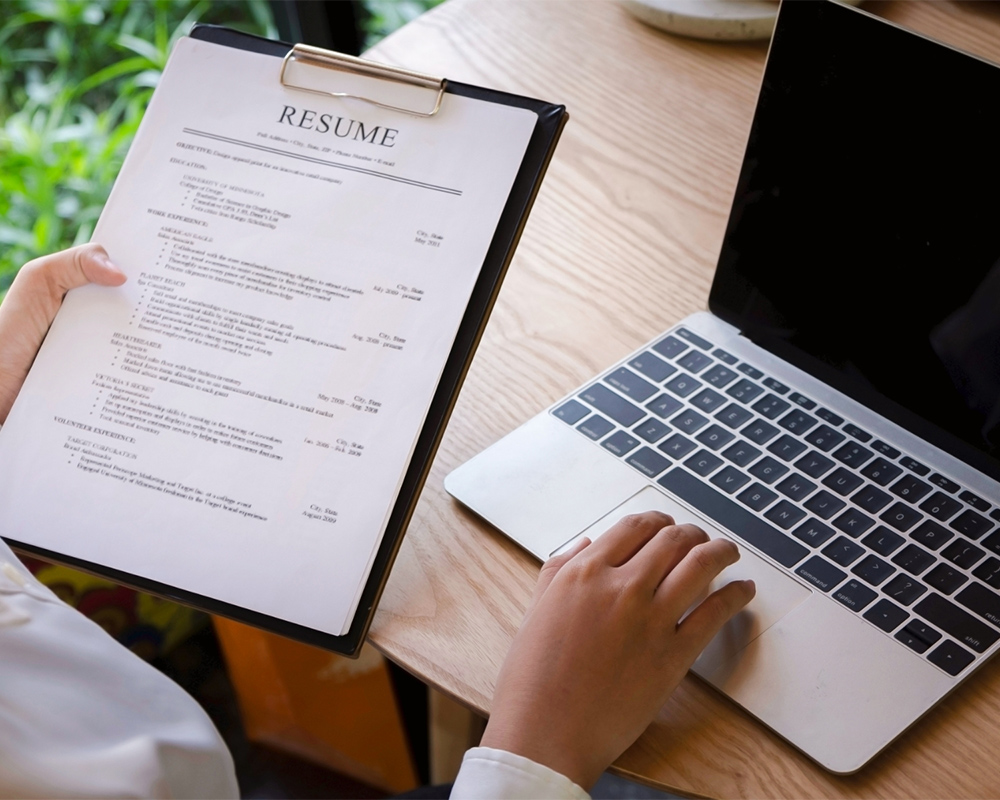 Resume Content: Your resume should be like this so that a hiring manager can read it in less than a minute. They want to see facts that will help them decide whether or not to hire you. We make sure that your key accomplishments, professional initiatives, and important skill sets are given the attention they deserve. Making it easy for the recruiting manager to evaluate your qualifications and contact you for a face-to-face meeting.
Resume Design: Among the many black and white resumes provided to the hiring manager, one that stands out automatically grabs the attention of the hiring manager. We can assist you in accomplishing the same so that you might be hired by your desired firm.
Nothing is more appealing than a professionally formatted document. A well-formatted resume is easier to read and jump to the most crucial sections.